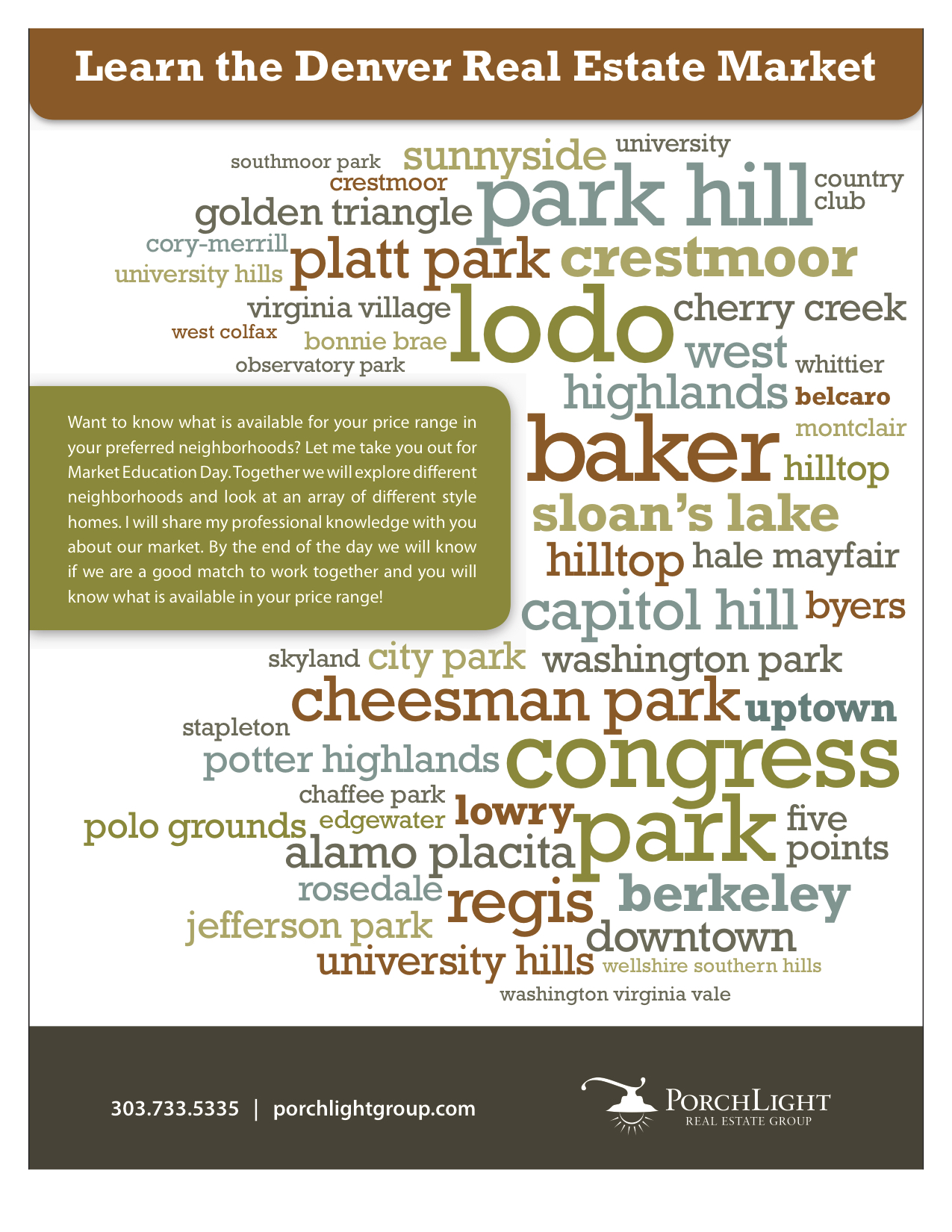 One of the services I provide is what I call Market Education Day. I'll take you out and show you 10-15 homes that are in your price point and will meet your criteria. I'll teach you about different neighborhoods and point out the positives and negatives in each house. I'll learn more about what's important to you, you'll learn what you may need to compromise on, and we can see if we are a good match to work together.
The whole process will take 2-3 hours and will save you countless hours of combing through listings on the internet and driving around. By the end of the day we'll know exactly where to focus your search and I'll be able to find you exactly what you're looking for! Regardless of when you're ready to buy, we can schedule your Market Education Day any time.
Finding the perfect home is a fun and exciting process and shopping for your house is the best part! I'm excited to have the opportunity to help you find your new home.
Call or email me at your earliest convenience and we can arrange a time to talk.